#Tacticcustom Claudia Galicia
From Tactic we have always seen Claudia as a great high-level athlete with huge values. For this reason, and after talking with one of her main sponsors (Megamo) we decided to take a step forward so we proposed to meet her to see how we could start doing some cool projects together. And yes, after long conversations and lot's of laughs we finally agreed to start working together.
WHO IS CLAUDIA GALICIA?

Clàudia Galicia is a professional architect and a passionate about outdoor endurance sports. She started sport at the age of three when she was introduced to alpine ski. This is the sport that Claudia practiced till adolescence when she decided to take a breath and focus on studies.

A few years later, she won a raffle that was a pass to the prestigious 2013 Titan Desert in the Sahara. The surprise was that without much preparation or experience she went there and won. From this moment she started pro competition and now she is a household name in the mountain biking and ski mountaineering world with a long record of big wins and podiums.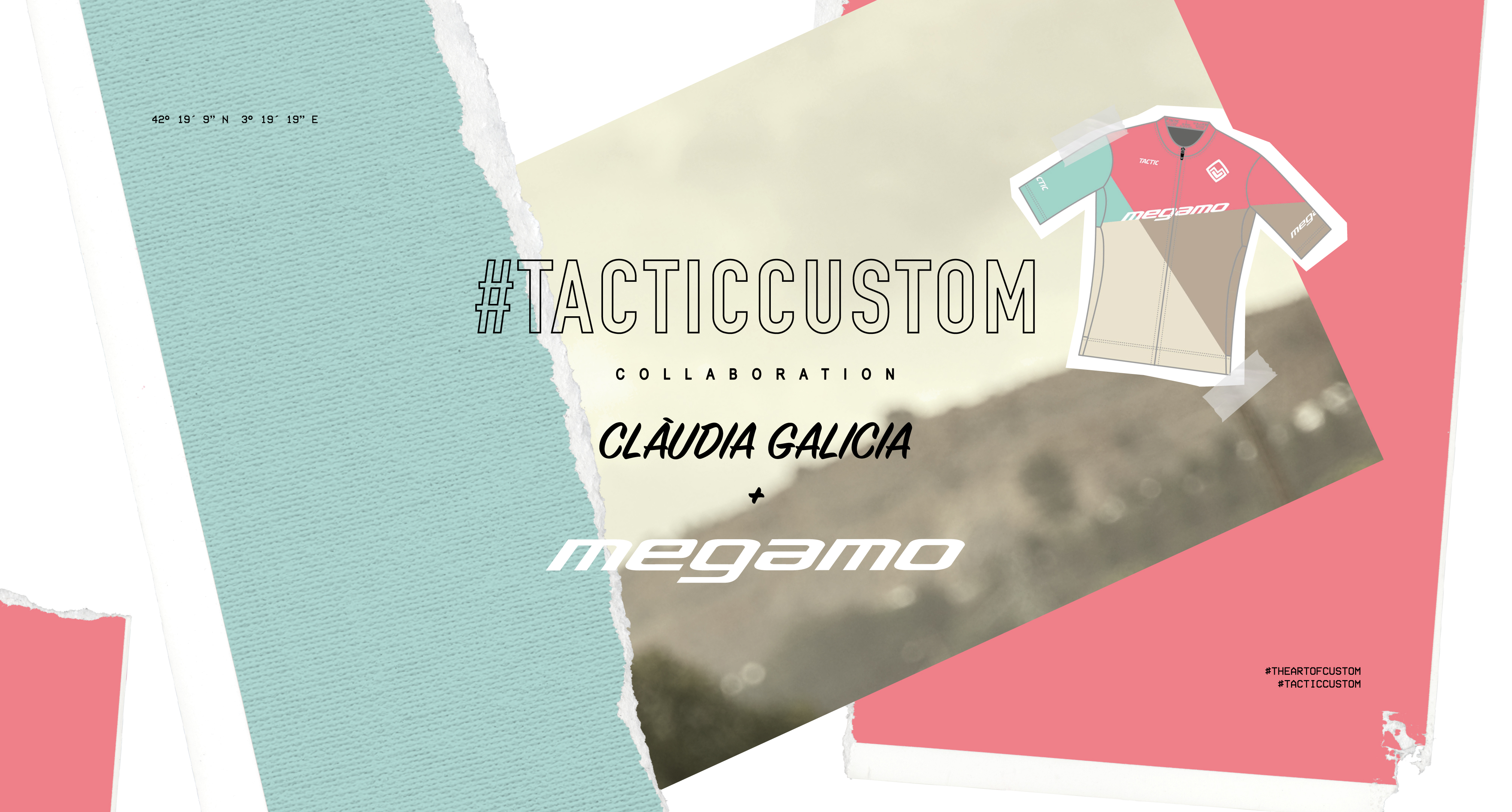 Below some of her best results:
SKIMO
1º GC WORLD CUP 2019
1º WORLD CUP SPRINT 2019
2º WORLD CUP RELAYS 2019
1º WORLD CUP– SPRINT 2017
2º WORLD CHAMPIONSHIP –TEAMS AND RELAYS 2019
2º GC WORLD CHAMPIONSHIP 2017
2º WORLD CHAMPIONSHIP –TEAMS AND RELAYS 2017
2º GC WORLD CUP 2016 - 2017
3º EUROPE CHAMPIONSHIPS SPRINT 2018

MTB
2º EUROPE CHAMPIONSHIPS XCM 2017
11º WORLD CHAMPIONSHIPS XCM 2018
1º SPAIN CHAMPIONSHIPS XCO 2018
5 WINS AT RIOJA BIKE RACE (2013-2018)
2 WINS AT TITAN DESERT (2013- 2014)
1º Campionats d'Espanya XCO 2018
THE DESIGN, THE ART OF CUSTOM

After knowing Claudia, our designer Guillem had quite clear what was her style, so he started working on the design. We wanted a fresh-looking kit so we chose straight clean lines that represent some of the architecture projects that Clàudia showed us. Also, we met the Megamo marketing team to make sure the kit design and colours matched perfectly with their bikes.