Velodrom, Barcelona/Cadaqués
Cadaqués is visited by thousands of people each year for its whitewash houses, steep narrow streets and the view of the 16th century church reflected in the sea. Catalans speak about the picturesque seaside town with great pride. Its coastal location is one of the reasons why it was chosen by Velodrom Barcelona as a destination for an epic point to point ride six years ago. We were this year for the fourth edition of Barcelona-Cadaqués.
"For me, the best thing about these type of rides is not knowing what will happen after kilometre 100" Javier, director of Velodrom Barcelona. After barely 50 km we hit the the biggest climb in the region, Santa Fe de Montseny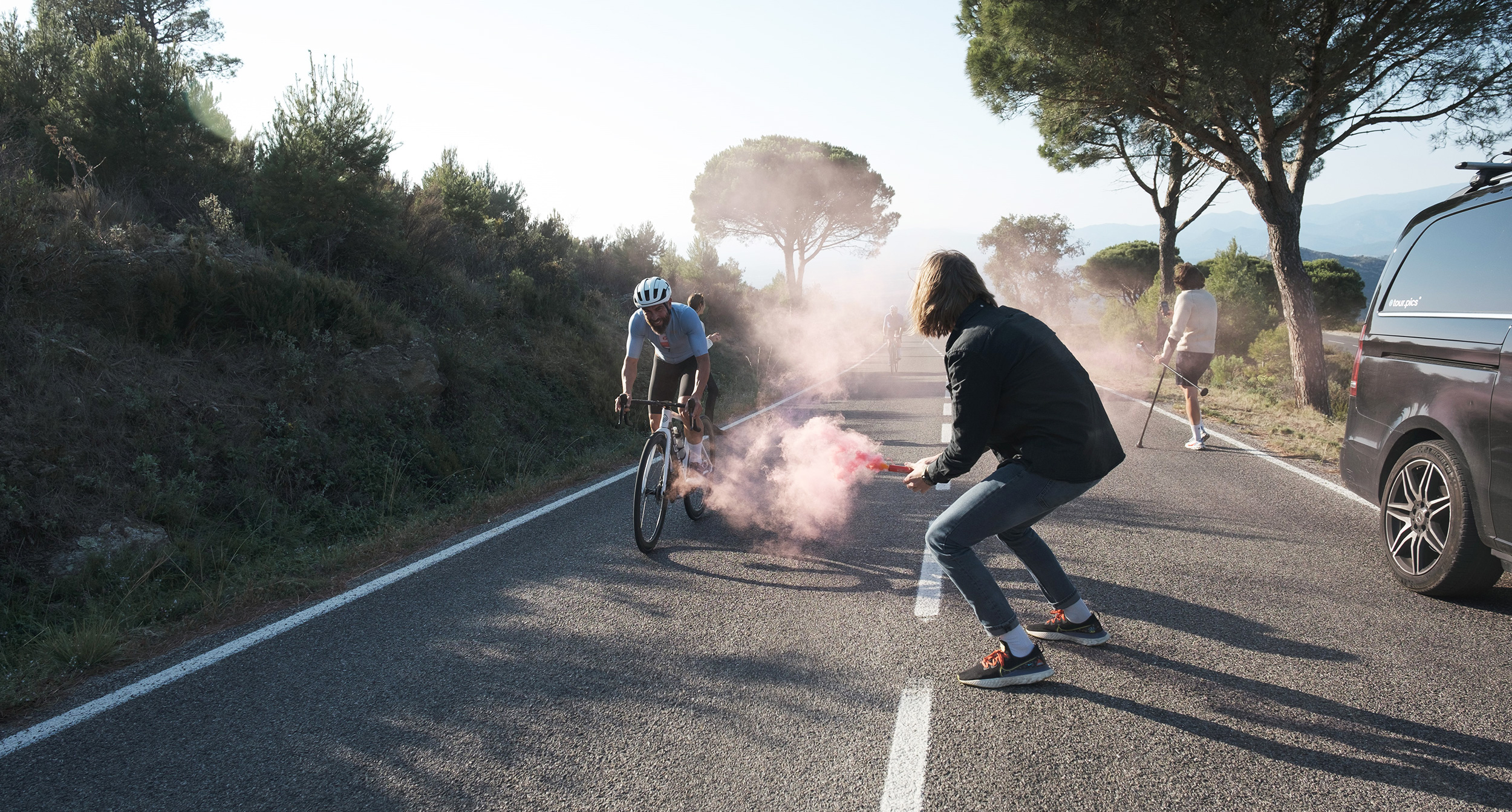 A ride of this distance does take you far from the clamour of the city streets, the tree-lined slopes of Montseny reward those in search of escapism and majestic mountain views. Those who, after the 22km climb, were just in search of food, were happy to find musettes awaiting.Since the inception of Barcelona - Cadaqués 4 years ago, it has grown from a handful of riders to 150 members of the Velodrom community. We found the next highlight of the route while the sting of Santa Fe was still fresh in the legs.The descent from Sant Hilari towards Girona, is one of the finest roads in Catalonia. A sinew of perfect tarmac through forest that is best enjoyed descending amongst friends.


| | | |
| --- | --- | --- |
| | | |



Girona stood at km 150, where food, cake and a good coffee (or 2) were laid on at La Comuna and we were joined by more friends for the final third.

Rolling out of Girona, 100km across the plain remained. Here, as our groups overlap constantly we were able to enjoy another awesome aspect of this event which you don't get in a race. We chatted to friends and joked about how tired we were and encountered so many cool people on the road.

Among good company, the kilometres ticked down. Another reason why Cadaqués is the end point, is that you must overcome the final climb of Perrafita, this year we also had to climb St Pere de Rodes just before and it was getting threateningly closer. The bad omens were dispelled as reached 200km by the cheers from the Tactic Van.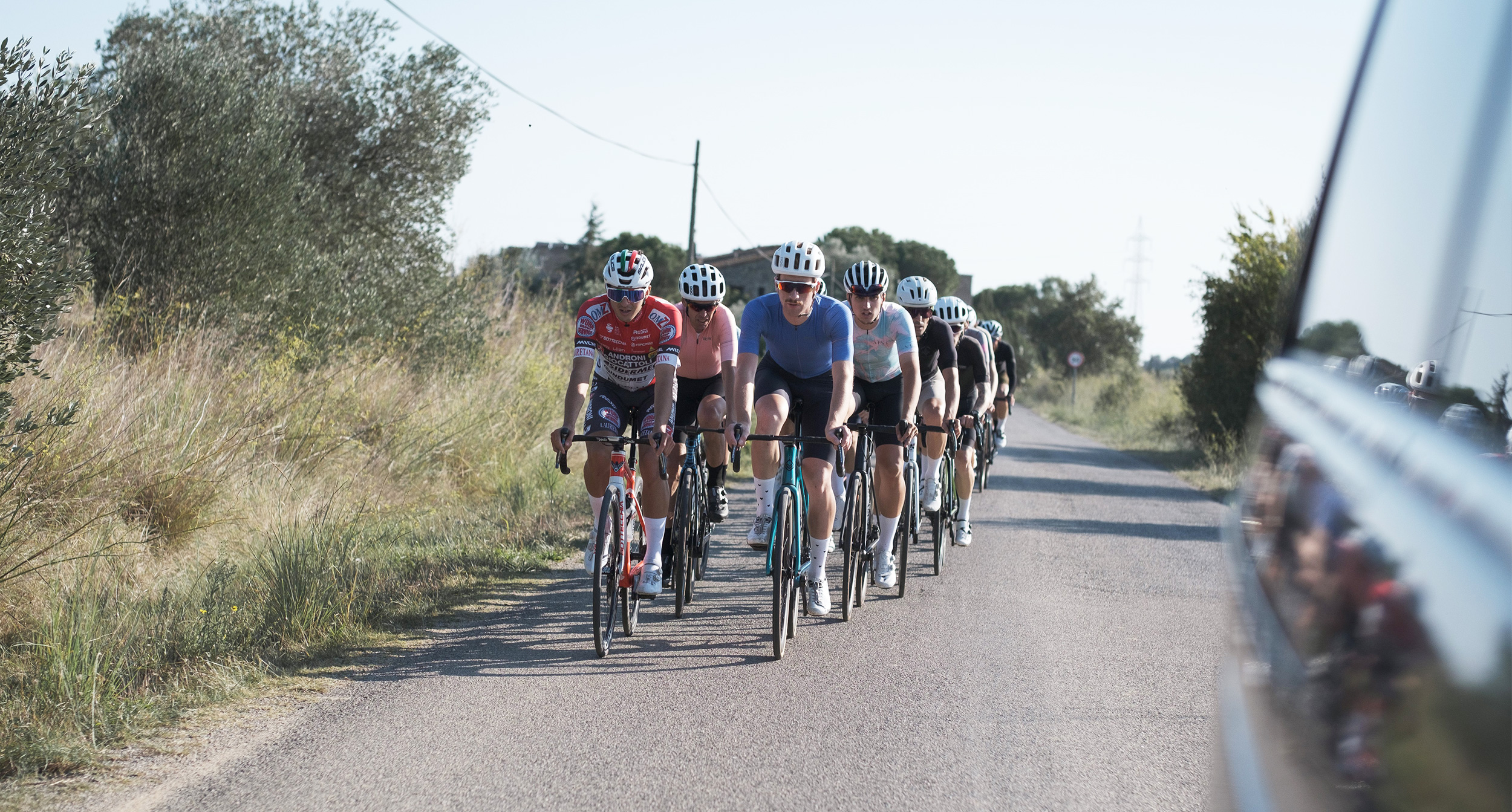 Food, water and plenty of morale was found at the Tactic van which gave us the boost to tackle the final climbs. Perrafita, is not a long climb, but after 230km it drags on painfully long. Then we descended one final time. Towards the sea in the evening sun. So exhausted but with the energy of knowing that this is the finish. We rolled into Cadaqués and everyone was heading to La Gritta. The pizzeria was full with tired cyclists and beer was put in our hand. Barcelona - Cadaqués, completed.






Thank you to Velodrom Barcelona for organising an exceptional day.