Wednesday's are from TACTIC

What is it? This year we will be organising a ride every other Wednesday with the aim to bring the cyclists of Girona together with the local Tactic team to showcase our favourite roads. The goal is to enjoy our favourite sport in good company and on the best roads in the world. The meeting point is always the same: the classic 'Pont de Pedra' or stone bridge in Girona.

The routes will be between 60 and 90 km and details of pace, route and start time will be announced on social media in the days leading up to the ride to account for changing weathe and temperatures.




Wednesday 15th January, the first ride. At the Pont de Pedra (after a few of us have procured some croissants) the first cyclists start to appear; some are from Girona, some are from other countries, both men and women. Introductions begin between the cyclists while the others start to arrive. Once everyone is gathered, Fran starts to explain the route and then the sound of multiple GPS devices starting up can be heard. It's quite cold. We ride through the Old Town to the head north out of the city.



Country lanes. As soon as we can (it doesn't take more than half an hour) we start to ride on rural roads that few of the cyclists know of. These roads offer wonderful landscapes as well as tranquility owing to the lack of other traffic. One of the foreign riders comments: "This is like the roads of the Spring classics," they are not wrong.



On the winding, constantly undulating roads we encounter medieval villages where it seems that time has stopped and only runs with the passing of the bikes. Pit stop. Coffee is part of the cycling culture. That is why we all agreed that a stop for coffee and a bite to eat in full sunshine on a magnificent terrace was essential before facing the main climb of the day.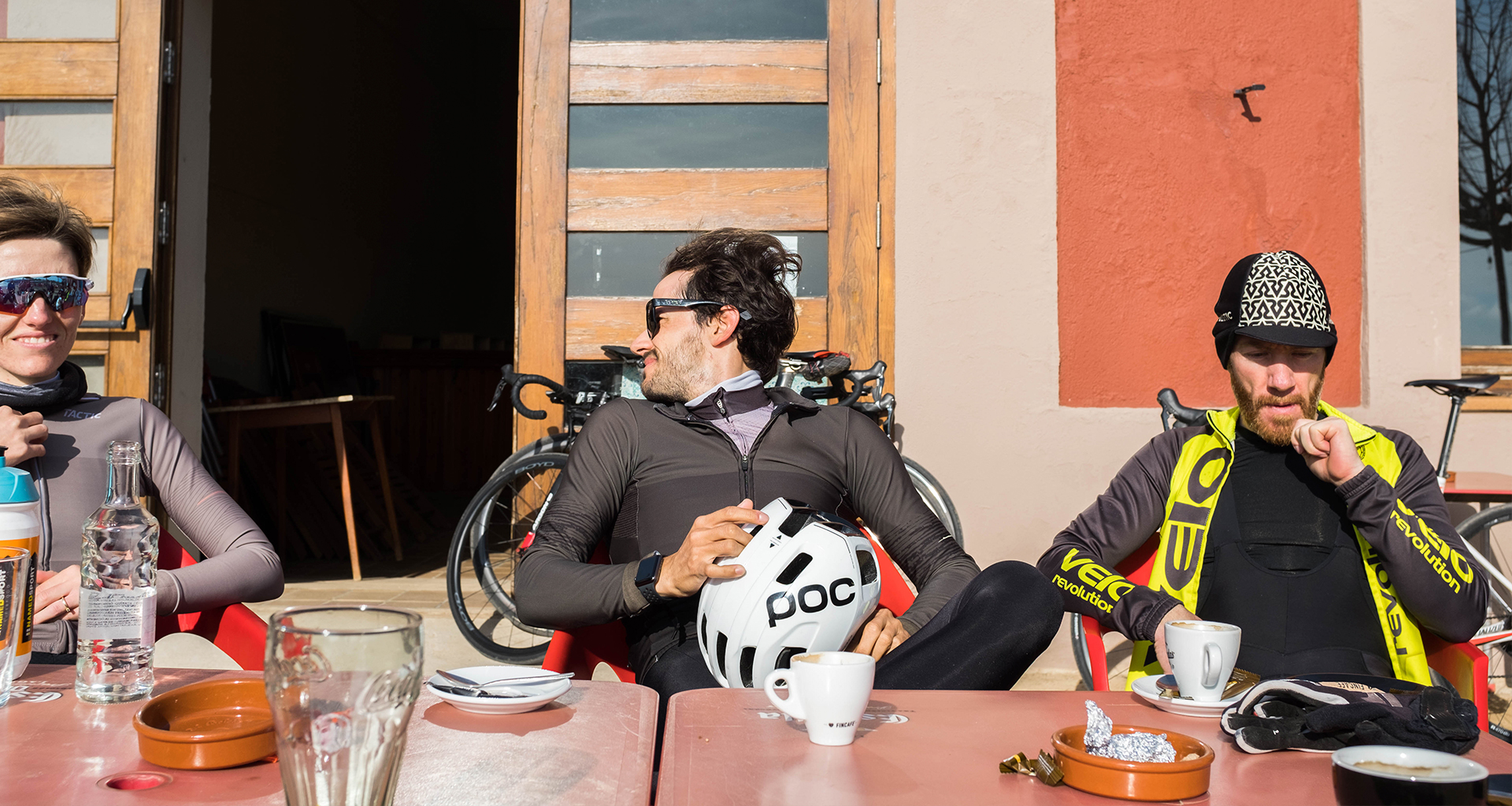 Santa Pellaia. This mythical climb of the area is also known as the 'Hincapie Climb' as it was known as a favourite training haunt of American former pro George Hincapie, who lived in the area whilst racing as one of Lance Armstrong's main domestiques. It is a climb of 6 kilometres with an average gradient of 4% and, if you have the strength, it allows you to climb fast. And climb fast is what we did. There is a moment on every group ride where everyone pushes and this was it. At the top we re-grouped to get some air ready to face the final leg of the route - it was (mostly) downhill from here. The route was 90 kilometres long with 800m of elevation and you can view it below.

The next ride is on the 29th January - we hope to see you there!